Why You Should Get an Estimate for Your Concrete Construction Project
A concrete improvement project gone wrong can cost you in more ways than one. For this reason, finding a good contractor should be on top of your list if you're looking to construct a flatwork concrete on your property.
Getting an on-site estimate from a dependable company such as G&P Concrete will surely be a great learning experience for you. At the end of the consultation, you will have a clear idea of the scope of your project as well as what you stand to gain from investing in it.
Catchy advertising isn't proof that a contractor does quality work. You need to find out for yourself whether they are a good company to hire. Check with friends, neighbors, or colleagues who've had improvement work done, and read about a contractor's reputation on online rating sites you trust.
Get written estimates from several contractors, keeping in mind that the lowest bid may not be the best choice. During your estimate, ask questions. Feel out the estimator and use your instincts to decipher what they tell you. Compare and contrast your written estimates to arrive at an informed decision.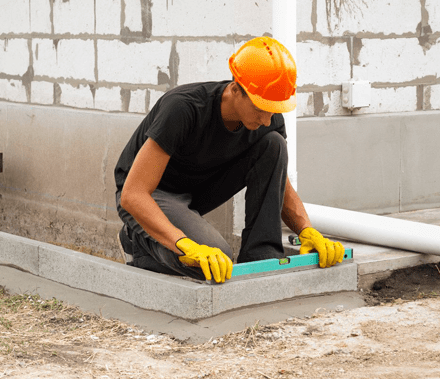 What to Expect During Your Estimate
During your estimate, the estimator will discuss your project needs as well as the options that are available to you. After taking measurements and talking about your idea for the project, the estimator will complete a project proposal form that includes the following:
The detailed scope of the project
Payment terms
Cost for permits (if applicable)
Project Terms and Conditions
Proof of licensure, if necessary, as well as workers' compensation, liability insurance, and bonding