Why You Should Get An Estimate For Your Concrete Construction Project
A concrete improvement project gone wrong can cost you in more ways than one. For this reason, finding a good contractor should be on top of your list if you're looking to construct a flatwork concrete on your property.
Getting an on-site estimate from a dependable company such as G&P Concrete will surely be a great learning experience for you. At the end of the consultation, you will have a clear idea of the scope of your project as well as what you stand to gain from investing in it.
Catchy advertising isn't proof that a contractor does quality work. You need to find out for yourself whether they are a good company to hire. Check with friends, neighbors, or colleagues who've had improvement work done, and read about a contractor's reputation on online rating sites you trust. Get written estimates from several contractors, keeping in mind that the lowest bid may not be the best choice. During your estimate, ask questions. Feel out the estimator and use your instincts to decipher what they tell you. Compare and contrast your written estimates to arrive at an informed decision.
What does G & P stand for?
Genuine and Purposeful - our mission in everything we do.
Skilled Labor Workforce

– Hiring a union contractor guarantees you unlimited professional, safety-conscious, craft-trained workers.

State-Of-The-Art Training

– Our Apprenticeship Programs offer 4-year training producing some of the best journeypersons in North America. Each program provides a unique learning environment with state-of-the-art classroom and simulated workplace environments.

Cost Savings

– Our employees are flexible, committed and willing to go the extra mile to help you complete your projects — cost-effectively.

Experience

– Quality union workmanship means faster completion of projects and the ability to implement creative concepts in construction and building techniques.

Health & Safety

– We constantly work together to eliminate jobsite hazards, cut health care costs and reduce injury and disease. We are committed to making our employees the safest in the industry.
Depending on the size of your project, we offer several financing programs through Wells Fargo. Applying is simple and quick and can be done directly from our website: https://g-pconcrete.com/financing/
Do you handle permitting?
Regardless of whether or not a project requires a permit, we execute each one of our projects according to all county and city guidelines. When a permit is required, we handle all aspects of obtaining the permit and scheduling the necessary inspections. Any applicable permit fees are included within our project prices.
How do I know know what finish to choose on my new concrete?
The most widely used finish on outdoor concrete is the broom finish. It is especially common on driveways, sidewalks, and patios and involves dragging a broom over the surface of wet concrete to produce a rigid texture. It is a durable economical finish and provides traction in wet conditions. 
A popular alternative to the broom finish on projects such as driveways, sidewalks, and patios is exposed to the aggregate. To give concrete an exposed aggregate finish, the surface of the wet concrete is treated with a chemical that stops the outer layer of cement from curing. That outer layer is then washed off, revealing the aggregate within the concrete. Exposed aggregate concrete features a bumpy, pebbled texture, which creates excellent traction when wet.
Stamped concrete is a premium finish that is especially popular in patio applications. Because of the extensive process for finishing stamped concrete, its final appearance will vary. Stamped concrete typically has a powdered or liquid pigment mixed into the concrete itself to give it a base color. Additional pigments (releases) are often applied to the surface of the concrete to give it depth and character, and then large rubber stamps are pressed into the wet concrete. The concrete takes on the texture of the stamps, which can be patterned with organic or geometric shapes that mimic stone or other material. The possibilities for stamped concrete are truly endless.
Smooth finish concrete is the standard for most interior applications such as basements and garages as well as for most covered porches. Smooth finishing newly poured concrete after leveling begins with a tool called a float to smooth the concrete by applying enough pressure to push down the aggregate, which consists of rocks and other hard particles. This allows the water inside your concrete to rise to the surface and dry. After floating the concrete to produce a smooth finish, a trowel is used to further flatten the surface. Instead of a completely smooth finish, you can create a pattern by moving the trowel in swirls or circles in the final round, or you can switch back to the float for larger and deeper swirls.
How is concrete different than asphalt?
Cost

- The cost of asphalt is typically cheaper than concrete.

Maintenance and Repairs

- asphalt requires more maintenance and repairs than concrete making it more expensive over time. 

Lifespan and Durability

- Overall, asphalt is less durable than concrete. With proper maintenance, it can last 30 years. Alternatively, concrete provides a sturdy, long-lasting option and can last homeowners 50+ years with few repairs.

Aesthetic and Design

- You can finish, stain, tint, etch or stamp a concrete slab to get the desired look with countless options. Asphalt, however, must be rolled and compressed during installation. It does not lend itself well to finishes, stamping or etching. Some sealants contain tints or coloring, but options are generally limited to black.

Climate and Weather

- Homeowners living in very cold or hot regions should consider how climate and weather patterns affect their pavement decisions. In cold winters, concrete may crack from constant freezing and thawing, while road salt eats away at concrete surfaces. Hot climates affect asphalt driveways in negative ways, as well. Asphalt softens in the hot sun and can stick to shoes, clothing and car tires.
We firmly believe that concrete is a much wiser investment than asphalt because:
Concrete is more durable than asphalt.

Concrete offers 50+ years of use.

The only maintenance required is occasional cleaning and sealing.

Concrete offers more opportunities for creative appearance. It can be stamped with patterns, tinted to different colors, given different finishes, or engraved with designs.
What are your warranties?
We discuss our warranty in detail within our project contracts. G & P Concrete makes every effort to address and resolve any product or workmanship issues for our clients,
Sellers' Limited Warranty: Concrete placed on the job by the seller is guaranteed for quality of workmanship. G & P Concrete will not be held responsible for stress cracks or concrete spalling due to concrete materials provided by the redi-mix company. Seller warrants the material is of the quality specified and hereby transfers all manufacturer's written warranties to the buyer. Seller warrants workmanship for 120 days after the project completion date and will remedy substantial defects without charge to the original buyer on written notice within this 120 day period. A service fee will be charged thereafter. Warranties do not cover cracking, peeling, pitting, or discoloration of concrete work. Seller warranties also do not cover damage to the concrete from ground settling, frost heave, road salts, owner abuse or neglect, or any other conditions beyond the seller's control. This warranty is in lieu of all other warranties, expressed or implied, including any warranty of merchantability or fitness for a particular purpose. The provisions of this warranty are buyers' exclusive remedy for breach of this warranty and in no event shall seller be liable for incidental or consequential damages arising from any cause whatsoever.
What is it going to look like while you are working?
Before we begin, your utility companies will mark the project area with their locate flags and/or paint markings. For tear-out and replacement projects, we utilize a third-party service that will place a large construction dumpster to collect the concrete and debris that is removed. In almost all cases, the dumpsters are not left on-site overnight. For smaller tear-out and replacement projects, we may utilize our single-axle dump truck to remove the concrete and debris. Rock will be brought on-site either by us or one of our trade partners and may be placed in the street. A skid-loader is used to place the rock. Our forms go up, we make the pour, the forms are pulled. If there is any usable original soil left from what was removed during the set-up of the project it will be used to backfill the project area. Once any remaining project debris is removed from both the project area and the street the project is complete.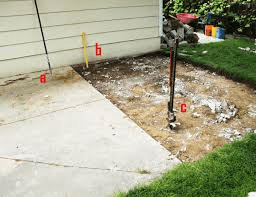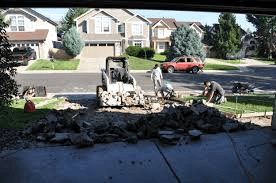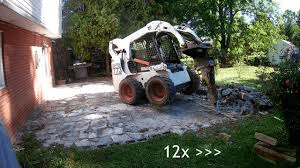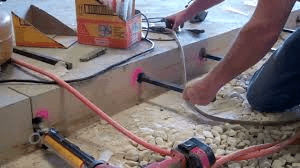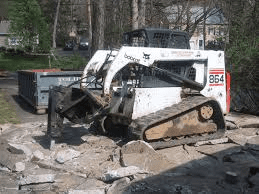 What is my yard going to look like when you are done working?
We strive to keep yard damage to a minimum by working when ground conditions are as favorable as possible for a particular project type. Driveways generally have very minimal amounts of disturbance. Most installations have less than a foot of land disturbance around the new concrete. Installations such as patios require a path through the yard to access the project area. Land disturbance for this type of project generally consists of one set of skid-loader tracks to the project location as well as a small area where the machine makes its turns and one foot or less of disturbance around the project area. Once our forms are removed and the project is complete, we recommend finish grading and if needed, adding topsoil or grass seed.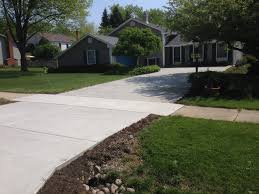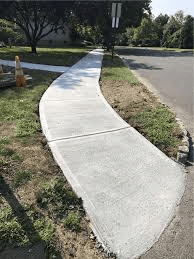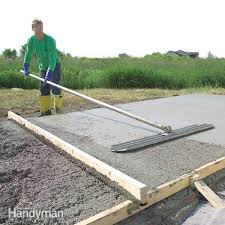 What kind of machines will you use?
We use a lot of toys (aka tools and equipment) to complete our projects. Most commonly, you will probably see one of our skid-loaders which we use for concrete removal, rock placement, and grading. We also may use concrete buggies, jackhammers, and saws. Large trucks including our job trucks, dump trucks, and concrete trucks make their appearances on most jobs as well. Our employees receive on-going training in the operation of these machines and exercise caution when operating machinery on the job site. If necessary, we utilize caution tape, cones, or other means to block our work area from the public.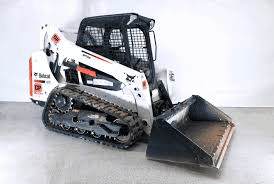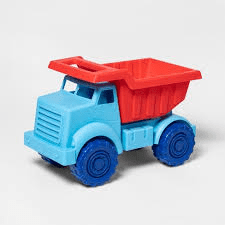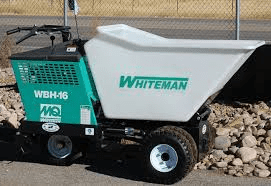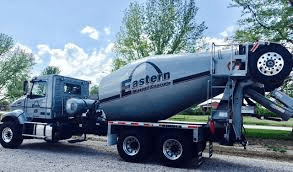 No, we are a flatwork company and while we make every effort to minimize land disturbance when we work, we advise our clients that if they are not comfortable finish grading, that they should consult a landscaping company for the task after we complete a flatwork project. Our contract offers more insight:
Job Completion:

Buyer agrees that Seller is a flatwork concrete company and does not represent itself as a landscape company or any other type of yard grading authority. All contracted work is for concrete construction only and does not include any grading, landscaping, backfilling, sod laying, seeding, irrigation work, or the reinstallation of any removed obstacle. All work will be done with the least possible yard damage, but buyer realizes that heavy equipment will be used and any yard or other landscape damage will be the buyers responsibility to correct. Buyer also realizes that the job is complete when all forms are removed from the pour. Any sealing of concrete is not included in this contract unless specifically mentioned in the project description of this contract.

Grass, Dirt, Extra Debris:

Buyer agrees all grass, dirt, or other landscape debris removed from the work area during excavation is the buyer's responsibility for removal, burial, or finish grading unless specifically mentioned in the project description of this contract.
3. Access: Buyer agrees to supply adequate access to construction area. Buyer also agrees to and gives permission by signing this contract that any fence, plant, irrigation, furniture, lawn ornaments, bricks, blocks, walls, downspouts, or other obstacles can and will be removed by our crew at our discretion. Buyer also agrees that any such item removed will be the buyer's sole responsibility to reinstall with no cost to the seller or contract discount at any time. Buyer further agrees that it is his (her) full responsibility to have full access ready and all property/obstacle removed from the work area.
Do you offer landscaping recommendations?
We would feel comfortable recommending a fellow HBA of STL member: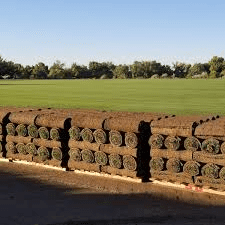 How long is the concrete going to last? (longevity)
It is widely believed that the lifespan of exterior Missouri concrete is about 30 years. Of course, there are countless factors that determine the overall lifespan of concrete but you can expect your investment to last for many years to come.
When can I walk or drive on the concrete?
Concrete hardens soon after pouring, however, it is still susceptible to damage from weight during the first 4-6 weeks, depending on weather conditions. Wait at least 24 hours before allowing foot traffic on a newly poured slab. Don't drive a vehicle on a new driveway for at least 10 days. Heavier vehicles such as trucks or RVs be driven onto the concrete once it reaches its full strength, which is usually around 30 days.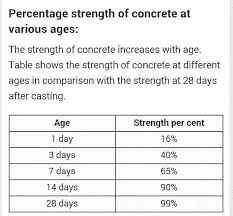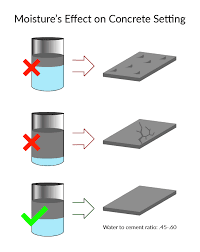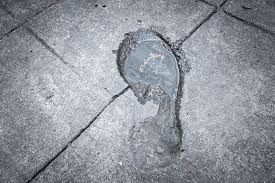 CONCRETE WILL CRACK. Cracks are mostly due to moisture within the concrete and the freeze and thaw cycle in Missouri. However, with proper use of control joints, cracking is kept to a minimum and structural cracks will be virtually non-existent. Also, with proper maintenance and sealing, moisture will be kept at bay.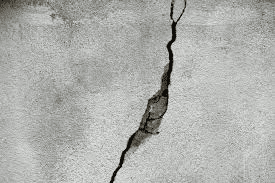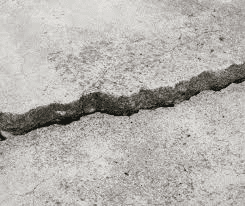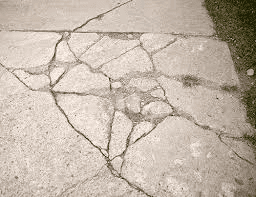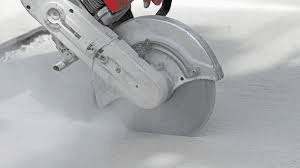 What's a structural crack?
A structural crack is a crack due to swollen soil, settling, and a variety of other elements and factors.
When should a crack be repaired?
The American Concrete Institute does not have standards or recommendations for repairing cracks. In general, cracks wider than a credit card and running through the depth of the concrete are structural in nature and could be a sign of more serious problems (see Concrete Crack Repair Evaluation). These cracks -- no matter what the width -- are rarely acceptable. Consult an engineer or concrete repair professional to determine the cause of the crack and to recommend the best repair solution.*
* Source: Concrete Network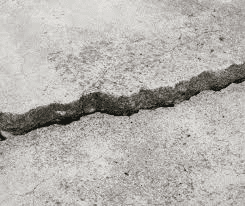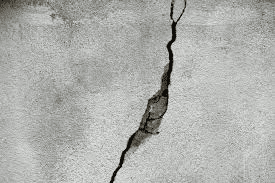 What causes pitting in concrete?
Pitting in concrete is caused by a wide variety of factors. Pitting, or spalling of concrete is mostly a result of natural aging, abuse, or lack of proper maintenance. In some circumstances, it occurs from faulty aggregates in the concrete. Age, climate, mix details of the concrete, conditions under which the slab was poured and patterns of maintenance, such as snow removal, salting in winter and application of sealer, all factor into whether or not a slab will become pitted.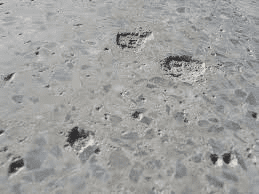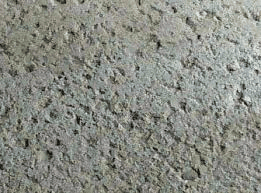 Is it normal for my concrete to be spotty after it is poured?
All of our projects are poured using a mix designed to slow-cure. We believe that the slow-curing method provides the strongest end result versus using chemical additives for a faster cure. As a result of this, you may notice "leopard spots" on your new concrete for the first several months after it is poured as it cures and hardens. While this is uncommon, it is a normal part of the curing process and the spots will fade over time.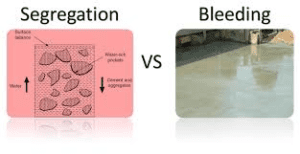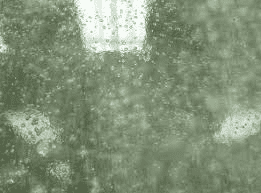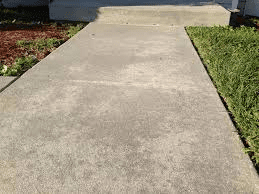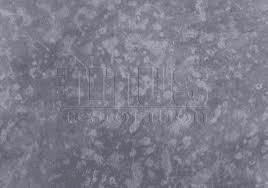 How often do I have to seal the concrete? Should all concrete be sealed?
There is much debate about whether or not it is necessary to apply a sealer to concrete surfaces, and if so, how often it should be done, but even skeptics agree that periodic sealing will help prolong the life of any concrete slab, both an interior as well as exterior applications.
Concrete performs well even without regular cleaning and sealing; however, by applying a high-quality sealer every few years, you can extend its overall lifespan and enhance the concrete's appearance. This is especially true if you have stained or colored concrete, or if you live in an area where winter road salt can eat away at the concrete.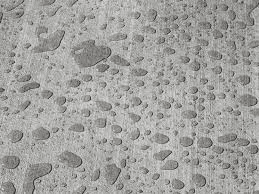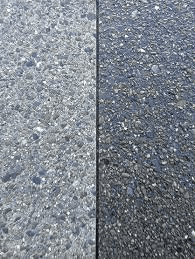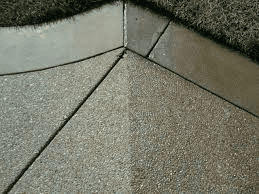 Can I seal my concrete myself?
Of course. Some of our clients prefer to handle the maintenance of their concrete themselves. If you are up for the task, be sure to educate yourself as to the different types of sealers along with the application method recommended by the manufacturer before you begin this project. 
If you're not up to sealing your concrete, we offer sealing services and yearly sealing programs. We are always happy to answer any questions you may have about sealing and can offer our product recommendations to you.
Why are there saw cuts in my concrete? Why are you cutting it?
Saw cuts are used to create control joints in concrete in order to help control where cracking occurs due to shrinkage. The saw cuts are made at a predetermined spacing, depending on the type of slab and only after the concrete has obtained sufficient strength but before internal cracking begins. Therefore, the timing of saw cuts is critical. Determining when to make cuts depends on many factors, including the type of admixtures and aggregate used in the concrete, the air temperature, and the concrete's mix design.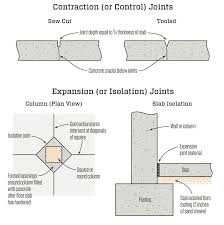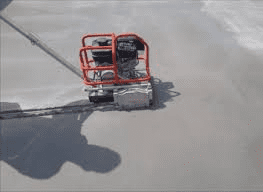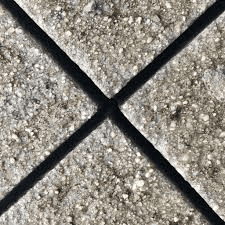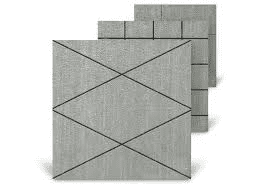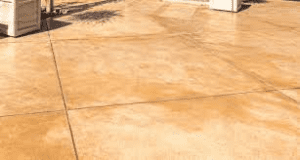 Why are there expansion joints in my driveway?
Concrete expansion joints are used to separate individual concrete slabs from other parts of a structure, usually where a driveway meets a street or other structure such as a concrete porch. Expansion joints allow independent movement between adjoining structural members, minimizing cracking when such movements are restrained. It allows for thermal expansion and contraction without inducing stress into the system.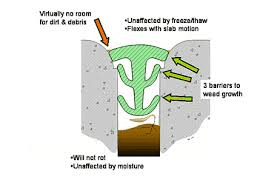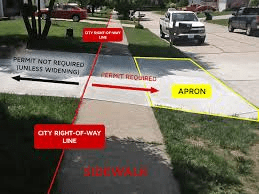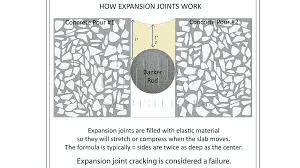 What is concrete? What is in it?
Concrete is made up of three basic components: water, aggregate (rock, sand, or gravel) and Portland cement. Cement, usually in powder form, acts as a binding agent when mixed with water and aggregates. This combination, or concrete mix, will be poured and harden into the durable material with which we are all familiar.
A properly designed mixture possesses the desired workability for the fresh concrete and the required durability and strength for the hardened concrete. Typically, a mix is about 10 to 15 percent cement, 60 to 75 percent aggregate and 15 to 20 percent water. Entrained air in many concrete mixes may also take up another 5 to 8 percent.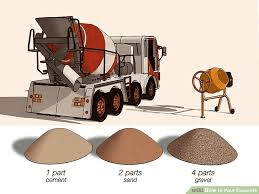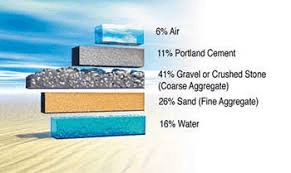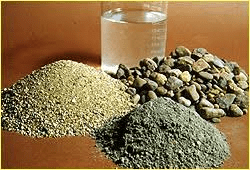 Why do you add fiber mesh to most of your mixes?
We add fiber mesh to almost all of our concrete for added structural integrity, durability, as well as to reduce the water bleeding from the concrete. Fiber mesh reinforcements are fibrous materials such as glass fibers, synthetic fibers, steel fibers or other natural fibers distributed evenly throughout the concrete. Fibers also strengthen the concrete and create a higher impact resistance and while you can't prevent cracking altogether, but fiber mesh greatly reduces the severity of the cracks, allowing the concrete to maintain its strength.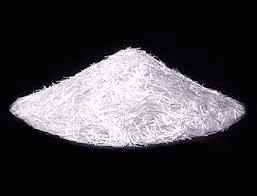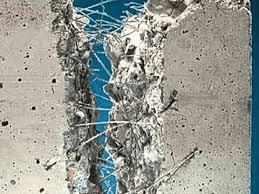 What is PSI in concrete? And when would you test the PSI?
Pounds per square inch (PSI) measures the compressive strength of concrete. A higher PSI means a given concrete mixture is stronger, and it is generally more costly. Concrete PSI is based on the results from the 28-day test as noted in the American Concrete Institute (ACI) standards. Each concrete structure has a normally acceptable PSI range recommended by ACI.
The ideal concrete PSI for a project depends on several factors, but the absolute minimum for a flatwork project usually starts around 2,500 to 3,000 psi. Concrete footings and slabs on grade usually require a concrete of 3,500 to 4,000 psi. Suspended slabs, beams, and girders (as often found in bridges) require at least 3,500 to 5,000 PSI. Traditional concrete walls and columns tend to range from 3,000 to 5,000 PSI, while 4,000 to 5,000 PSI is needed for pavement. Concrete structures in colder climates may require a higher PSI in some applications in order to withstand more impactful freeze and thaw cycles.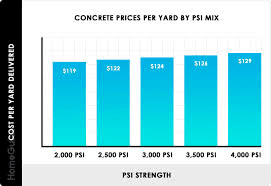 Do you raise sunken concrete?
No, we do not provide this service; however, we feel comfortable recommending a fellow member of the Home Builders Association of St. Louis. Members can be found at https://www.stlhba.com/
Why would I need a lien waiver?
The main purpose of a lien waiver is to provide protection to the paying party. In exchange for such payment, the lien waiver "waives" the payee's right to file a lien for the exact value of the payment they have received. In essence, the waiver works as a receipt for payment that protects the paying party from paying twice for labor and/or materials. This is important to the payor as it frees them (and the property) of a lien liability for that specific amount. It provides reassurance that once payment has been properly made, they are no longer responsible for that dollar value.
A conditional waiver is sometimes used in conjunction with sending an invoice and prior to receiving payment. Unconditional waivers are used after payment has been received – never before.
Is it ok to pour concrete in cold weather?
Generally yes, when certain precautions are taken:
Cold weather concrete should have the correct amount of

air entrained voids

that will resist freezing and thawing effects.

Concrete in cold weather is recommended to have a low slump, and minimal water to cement ratio, to reduce bleeding and decreases the setting time.

Use insulation blankets or heated enclosures to maintain concrete temperatures above 50° degrees Fahrenheit for three to seven days.

Do not begin final finishing operations while bleed water is present.

Request a heated mix or order 100 lbs. of extra cement for each cubic yard of concrete. This extra cement helps develop early strength.
Cold weather concrete can be classified as a period of more than three days where some specific conditions occur under certain temperatures. The American Concrete Institute under ACI 306 defines that concrete will be exposed to cold weather when the following conditions exist:
The average daily air temperature is less than 5°C (40°F)

The air temperature is not greater than 10°C (50°F) for more than one-half of any 24 hour period.
When concrete is being managed under cold weather, it must be protected from freezing shortly after being poured. Also concrete must be able to develop the required strength for the safe removal of forms while reducing the circumstances where excessive heat must be applied to help concrete develop the required strength.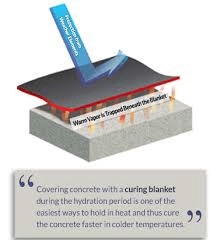 Could my project get delayed due to weather?
Yes, and it probably will. When a client accepts our proposal on a project, we set a tentative start date for their project and add them to our project management software where they can monitor the scheduling of their project. Due to the nature of our projects and the countless variables that go into their execution, it is common for this date to move either forward or backward depending on the progression of our projects. We also talk about this in detail within our contracts: 
Seller is not responsible for delay or inability to perform caused by acts of God, war, riots, shortages, strikes, weather conditions, public authorities, subcontractor scheduling, work-site conditions, or other causes and casualties beyond seller's control, or due to buyer. The buyer agrees that time is not of the essence to this contract and that the buyer's obligation to pay and perform under this contract is not conditioned on the seller's completion of work or delivery of materials by a certain date. Buyer realizes that each and every rain day can add a minimum of a three to five-day delay to any and all job sites. It is further understood that any extra cost to perform due to ice, rain, or mud will only be by the request of the buyer in writing and with the buyer agreeing to pay any additional cost incurred to the seller due to said weather and site conditions. All jobs are sold and priced to be performed in good and reasonable work conditions only.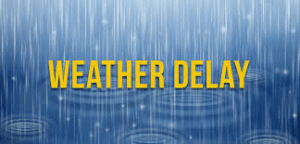 Who are your preferred vendors?
We work with many quality vendors to source high-quality materials for our projects. A list of our most frequently utilized vendors can be found here on our website: https://g-pconcrete.com/about-us/