Setting the Bar High in the Concrete Construction Industry
At G&P Concrete, we go above and beyond to offer our clients concrete construction projects that are nothing less than excellent. Because of their skills and professionalism, our staff members have gained the trust of many residential and commercial property owners in the St. Louis metro area.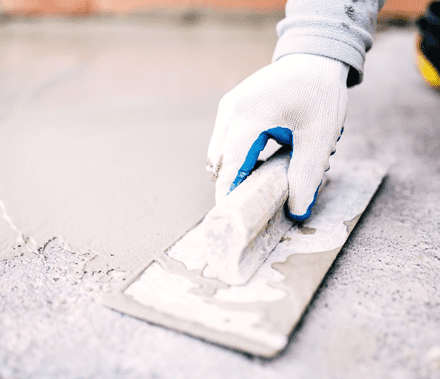 G&P Concrete has been in the local flatwork concrete market for more than a decade and is under new ownership as of May 2018. The current ownership is a family-operated company that delivers impressive flatwork concrete projects for homeowners, home builders, and commercial project managers.
Our union workforce is a closely knit team that has decades of combined experience. Because of the relatively small size of our team, we can focus on each of our clients' individual needs. We can also easily monitor every crew member's application of our core principles.
We keep our operations streamlined and efficient to ensure on-time delivery of our projects. Additionally, we continually invest in equipping our workforce, hiring, training, and retaining only the best team members to exceed our clients' expectations.
We strive to create value for our clients through innovative and creative flatwork concrete projects. Aside from delivering outstanding projects, we also do not forget the importance of serving one another in the company. We work as a team and empower each other by being patient, kind, humble, respectful, selfless, forgiving, honest, and committed.
Product Supplier Information
We primarily work with the following suppliers: